Choose Doggone Dumpsters for the Best Doggone Dumpster Rental in Elderton PA!
Rely on Doggone Dumpsters for your local dumpster rental in Elderton PA! We provide debris removal to a wide range of customers, including homeowners, contractors, municipalities, and businesses. With our helpful and friendly team on your side, you can easily manage your upcoming repair, renovation, cleanout, demolition, or development project. We are proud to be a locally owned and operated company, and it shows in our customer care and support. Our top priority is making sure that our customers' rental experience with us is excellent on all levels. We meet our customers' needs and surpass their expectations with a top-quality, heavy-duty dumpster rental in Elderton PA they can count on to handle trash and waste from their homes and businesses.

If you're searching for a 5-star rated business that cares about your goals and waste disposal objectives in Elderton, Pennsylvania, or surrounding areas, we've got you covered. You never have to compromise on quality equipment for affordable pricing with our team. When you choose Doggone Dumpsters, you'll receive both. Click on the orange "Book Now" button for simple online scheduling and to reserve the trash container you need for a time-sensitive job or ongoing project. We're here to answer any questions that arise before, during, and after your dumpster rental in Elderton PA by giving us a call at (724) 213-0789.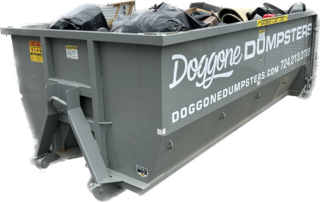 Dimensions
14' L x 8' W x 4' H
Included Tonnage
2.5 included
Additional Days
:
$20/day
Extra Weight
:
$75/ton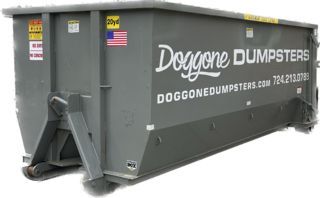 Dimensions
14' L x 8' W x 6' H
Included Tonnage
3 included
Additional Days
:
$20/day
Extra Weight
:
$75/ton
We Take Just About Everything
Some examples of the junk we haul away include
Refrigerator Disposal

Garbage Removal

Mattress Disposal

Foreclosure Clean Outs
Construction Waste Removal

Yard Waste Removal

Trash Removal

Appliance Removal
Television Disposal & Recycling

Furniture Removal

E-Waste Disposal

Hot Tub Disposal
Book the Dumpster Rental Elderton PA Residents and Business Owners Depend On
We take the stress out of scheduling a dumpster rental Elderton PA residents and businesses depend on with our modern, easy-to-use online booking system and invaluable customer service. Contractors, property managers, and homeowners count on our team for on-time delivery of budget-friendly bins that will handle bulky debris at their worksite or home. Maintaining functionality and safety on the job is crucial, and our commercial-grade bins securely hold metal, piping, wood, shingles, and other bulky waste. We partner directly with industry-leading manufacturers to offer top-tier bins that don't disappoint.

Our skilled drivers expertly deliver your rental to the specified location, so all you have to worry about is filling it up once it arrives. They then quickly remove the container once it is full and transport the debris to the Evergreen Landfill in a secure manner for proper disposal. We make every effort to dispose of waste ethically, in accordance with all city, county, and state regulations.

To book the best dumpster rental Elderton PA has to offer, click the "Book Now" button to reserve the durable container that will make your residential or commercial project a breeze. Any questions? Feel free to give our team a call at (724) 213-0789 today!

Reliable Residential Elderton PA Dumpster Rental for Repairs, Renovations, and Cleanouts
Area homeowners rely on our Elderton PA dumpster rental to make their residential goals a reality. Cleanouts, decluttering, and downsizing are a breeze with a budget dumpster rental Elderton, PA can depend on, conveniently delivered right to your door. Remove unwanted appliances, furniture, boxes, debris, and garbage from your house and toss them directly into the bin. We provide an affordable and safe solution to debris disposal, creating a cleaner home for you and your family to enjoy. Start your attic, basement, or garage cleanout, driveway or sidewalk demolition, single-room renovation, roofing repair, or other home improvement effort now by using our online booking to reserve dumpster bin rentals Elderton PA homeowners use to complete a broad scope of repair, renovation, and cleanout jobs.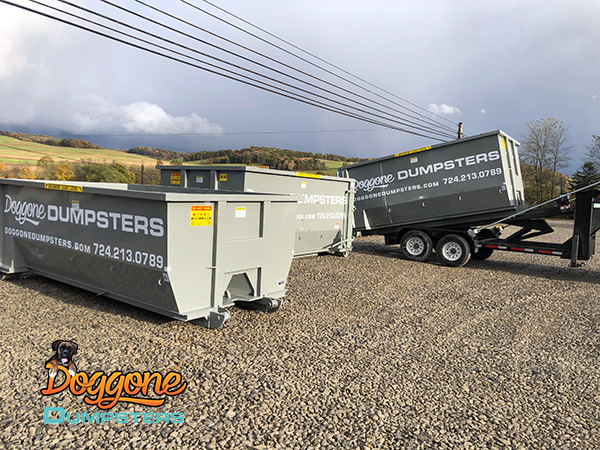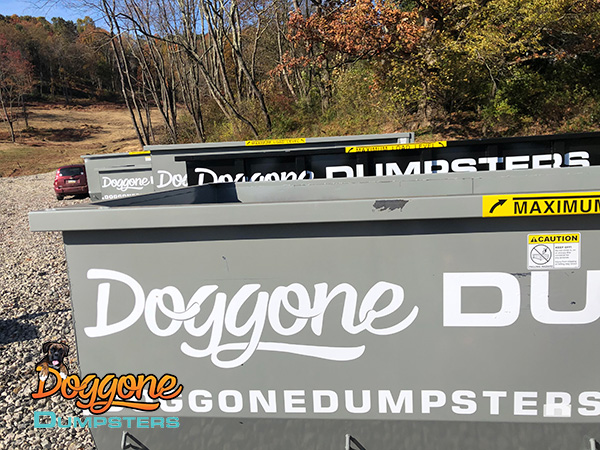 Same Day Dumpster Rental Elderton PA Homeowners Use for Yard Waste
With the help of a same day dumpster rental Elderton PA homeowners can depend on, you're well on your way to increasing your curb appeal and fulfilling your landscaping goals with ease! Clear debris and brush after a havoc-wreaking storm, demolish that old, dilapidated barn, or begin a sidewalk reconstruction with the added support of one of our easy-to-load bins. Our affordable, high-quality units are the ideal solution when money is tight and you need the most durable, but cheapest dumpster Elderton PA has to offer. Our 15-yard and 20-yard bins can safely hold and dispose of all of your bulky yard waste, including stumps, tree limbs, branches, brush, and other landscaping materials. When you're ready to start your outdoor project, get a dumpster rental Elderton PA homeowners rely on from our reputable local company with a few simple clicks. Click "Book Now" to get started!
Construction Dumpster Rental Elderton PA Area Contractors Rely On
Use our online booking to reserve a dumpster rental Elderton PA area construction professionals rely on for a safe and functional work site. Doggone Dumpsters has earned a reputation as the top provider of durable Elderton PA dumpster rentals for the containment and disposal of waste and debris materials. Whether you're beginning a new development project, on a demolition site, or renovating an apartment building, reliable debris containment is essential to the safety of all involved. You'll appreciate the competitive cost of dumpster Elderton PA rental from our team. We do our best to keep you on schedule and under budget! Click the orange "Book Now" button to schedule a bin anytime and from any device.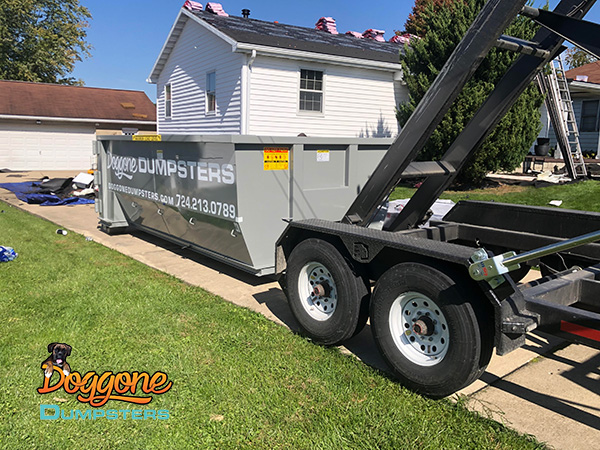 Commercial Elderton PA Dumpster Rental Rates Businesses Appreciate
We are proud to serve area businesses with budget-friendly Elderton PA dumpster rental rates that make sense for your company. We partner with local business owners, municipalities, care facilities, and schools to take the job of trash containment and disposal off your mind. Together, we will create the trash service schedule that will take care of your operations, leaving your premises tidy and debris-free for the safety and health of your employees, customers, and guests. Don't be tempted by one of the cheap dumpster rental Elderton PA provides. Our superior customer support, industry-grade containers, and low prices will serve you year-round. Our online booking system is available 24/7, so click "Book Now" to get started and keep your commercial space waste-free.
Rent a Dumpster Homer Elderton PA Uses For A Range of Waste Disposal Projects
Using our streamlined booking system to rent a dumpster Elderton PA can trust takes just a few minutes. We provide service year-round to assist you in meeting your residential or commercial waste removal needs. Click on the orange "Book Now" button to begin scheduling a container with the Elderton dumpster rental pros Elderton, PA residents and businesses can count on to contain and dispose of their trash and waste materials.

1) Choose from our 15-yard or 20-yard options and click "View Item" to continue.
2) Review the details of your choice including dimensions, price, included weight disposal, and any potential added charges for additional weight or rent time extension.
3) Click the "Add to Cart" button.
4) Choose from the Contractor or Home Owner options and click "Continue."
5) Select your rental date.
6) Click "Checkout", and enter your details including your contact information, dumpster placement, and a brief description of the waste you are disposing of.
7) Enter your payment using any major credit card then complete checkout with our secure system.

You'll then receive an email confirming your order along with a digital receipt. A member of our team will contact you to confirm a drop-off time leading up to the scheduled delivery date. Now is the time to rent a dumpster Elderton PA trusts for an upcoming residential upgrade, renovation, repair, or long-term trash service for your business. We are here to help with any questions along the way, so give our team a call at (724) 213-0789 to get started.


Sizes and Prices for the Best Roll On Roll Off Dumpster Elderton PA Has to Offer
For a reliable roll on roll off dumpster Elderton PA residents and businesses can count on, look no further than Doggone Dumpsters. Our scheduling process is a breeze with our state-of-the-art online booking system. When you need to order a dumpster Elderton PA can trust quickly, click the orange "Book Now" button to view our size options and rental costs.

15-Yard: Measuring 14' long by 8' wide by 4' high, these bins easily handle home cleanouts, small construction projects, and yard waste clean up. It's affordably priced at $390 for up to seven days of rental time, with two and a half tons of waste disposal included in the base price. This container is versatile and can be placed in most locations for ease of use for both residential and commercial needs.

20-Yard: Measuring 14' long by 8' wide by 6' high, the price of dumpster rental Elderton PA businesses and construction professionals will appreciate is $430. This base price includes up to seven days of rental time and three tons of waste disposal. will leave money in your project's budget for more important items. This container is used for roofing projects and trash disposal at businesses and apartment complexes, whole house cleanouts, and renovations.

We keep our prices low and make any additional rental costs clear so that our valued customers will continue to have confidence in our local company. Use our online system now to reserve the affordable dumpster rental Elderton PA needs for cost-effective waste management.

FAQs About the Roll Off Dumpster Elderton PA Uses Year-Round
Turn to our knowledgeable team for a roll off dumpster Elderton PA prefers to use year-round, at home or on the job. Count on our years of experience to guide you and take care of your various waste removal needs. Take a look at a few frequently asked questions below, and please give us a call if we can be of assistance when you rent a dumpster in Elderton PA.
Q.
Can a dumpster sit on an incline?
A.
A good gauge is whether a parking brake is needed for vehicles in your driveway. If a parking brake is needed, we cannot place a dumpster there. An added note, it is always up to the driver's discretion to determine whether your driveway presents a safety hazard.
Q.
Should I be home for delivery/pickup?
A.
On delivery and pickup days, make sure the area where you want the dumpster placed is clear and not blocked by anything that may prevent us from accessing the spot for placement. As long as you provide clear instructions when placing the order and remove any potential obstructions, you do not need to be present.
Q.
What size dumpster do I need?
A.
The right dumpster size for your project depends on the amount of debris you're hoping to dispose of. We offer two convenient sizes that best suit a range of project goals. Call us at (724) 213-0789 and our customer service team can help you choose the best roll off dumpster Elderton PA homeowners, businesses, and contractors trust for the job.
Delivering a Budget Dumpster Rental Elderton PA Can Trust to Surrounding Areas
We are the trusted source for a roll off dumpster rental Elderton PA uses for home improvements, cleanouts, demolitions, and new construction, as well as ongoing waste management at local businesses and the Armstrong School District. We play a part in keeping our communities clean and debris-free, and we strive to build long-lasting relationships with our customers as the top choice for all of your short or long-term waste disposal needs. We're pleased to serve Armstrong County and the 15736 zip code and to provide you with the greatest dumpster and chute rental price Elderton PA can provide. Give our team a call if you're outside the listed service area or don't see your zip code listed to arrange delivery today!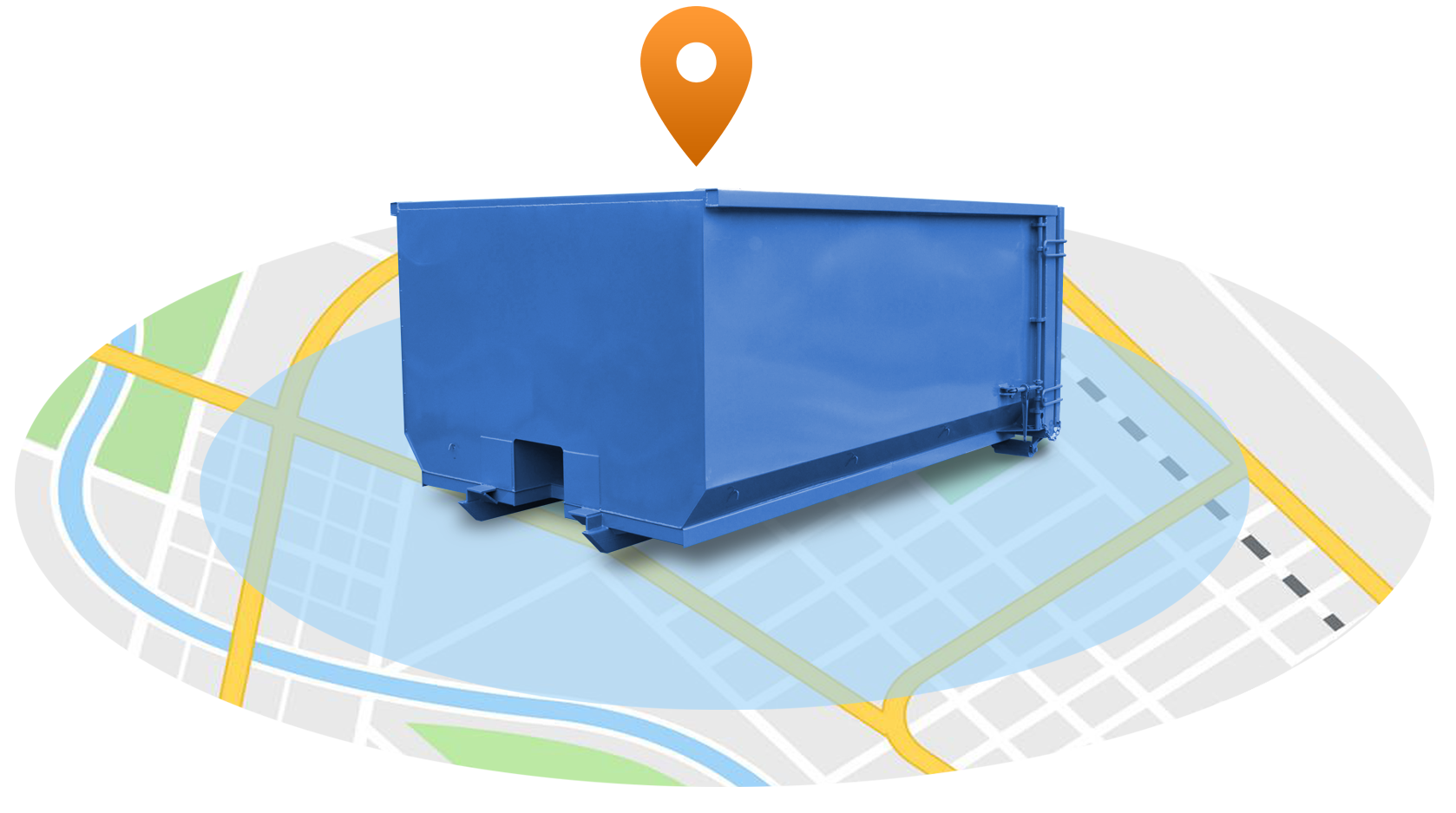 Looking for a
budget dumpster rental Elderton PA
contractors, homeowners, and businesses can trust for their debris, waste, and garbage disposal? Doggone Dumpsters proudly serves a wide area in and around Elderton, Pennsylvania, including Indiana, Shelocta, Homer City,
Kittanning
, Apollo, and Ford City.
Positive Reviews for the Dumpster Elderton PA Customers Can Count On
Trust Doggone Dumpsters to deliver a reliable dumpster Elderton PA residents can count on for their short or long-term waste disposal needs. No one in the area comes close to our experienced customer support team, and we have 5-star reviews to prove it. We're committed to your overall rental satisfaction and work diligently to exceed our customers' expectations. With just a few clicks, you can reserve the container you need using our simple, user-friendly booking system, which is available whenever you need it. See what some of our satisfied customers have to say about their experience reserving a large or small dumpster rental Elderton PA can depend on below.